PDB Falcon V1 Complete Chassis $4195.00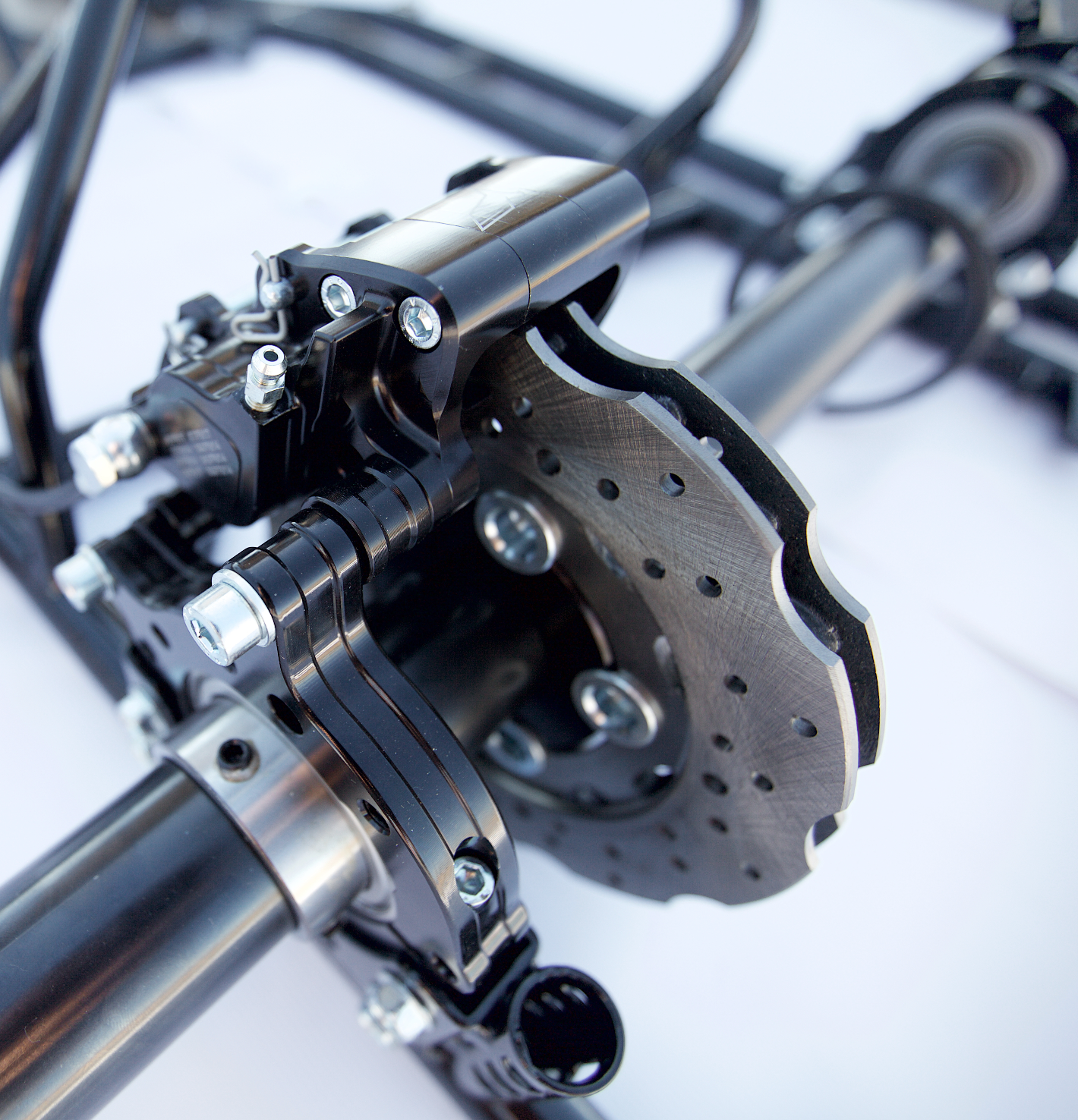 Power
The new PDB comes with a braking system that is superior
Raw Speed
Developed For X30, Rotax and L0206
The PDB Kart was developed by Peter De Bruijn World Champion and Nick De Bruijn European Champion from PDB Racing Team. This chassis is built for the driver that will be competing in various series, conditions and competition levels.
When you step into the PDB Kart the first thing you will notice is how smooth it is. It is very smooth over bumps, on turn in it is very responsive. The brakes will stop on a dime if you want. But where all the time comes from is the magic in the rear. In low speed corners the PDB Kart will no longer have that bog we have all felt. Yet when you need grip in high speed it is so stable. Welcome to the PDB Kart Family.
The chassis design is very basic with adjustable torsion bars in the front and an overall tubing of 30mm tubing.
Chassis is robotically welded. Best part is when you want a new frame and don't want to buy a whole chassis, you will save thousands of dollars.
All parts are CNC Machined
The highest in grade aluminum and CNC machines are used to make the best in components. Adjustable rear and front ride height.
At BBR it is our complimentary gift to build the kart for you
We will install the seat to factory spec and build your chassis the way you want. Done right and ready to go.