1994
In 1994 Blake's dad bought his first cadet kart for him. A BRM/ Comer 80. The rest is history. Blake fell in love with the sport and had the drive and determination to become one of the best drivers possible, and to be one of the best technically, building engines and chassis tuning. Blake had the opportunity to learn from some of the best Peter De Bruijn, Anthony Leung, and Jack Lehman.

2001
2001 was Blake's turning point in his career. He won the IKF US Nationals ICA in Santa Maria, California. Blake never looked back and began to build an established career as a driver representing Team Canada in 2006 and 2007. Blake competed on Discovery Channel's Star Racer driver search. In 2008 Blake started the North American Team BBR.

2016
BBR has helped 22 drivers represent their Country at the Rotax Grand Finals over the last 13 years. Blake has become one of the best driving coaches in the World. He has crafted his skills and have coached some of the best in North America. Winning US National and International titles with drivers including Sting Ray Robb, Derek Wang, Bryce Choquer. In 2016 Blake and his long time student Diego Laroque went and competed at the Grand Finals in Italy and came home as World Champions.
---

---
Let The Results Speak For Themselves
1X Rotax World Champions.
4X US Open Rotax Champions.
3X SKUSA Pro Tour Champions.
2X US Rotax National Champion.
8X Western Canadian Karting Champion.
3X IKF US National Champions.
2X Rok Cup Canada Champion.
21 Times drivers sent to compete at Rotax Grand Finals.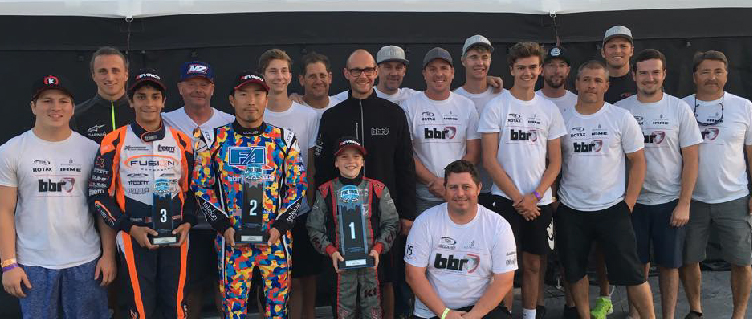 Join One Of The Best Teams In North America
Improve your skills, learn from the best and have fun
Call Today (604) 783-6474