2022 Rotax Grand Finals Review
December 12, 2022
Sting Ray Robb Is Now A Indy Car Driver
January 20, 2023
1) Hit Your Apex
Read this twice if you have to. #1 Is the most important rule to speed. It doesnt matter if you are indoor karting our outdoor. As a full time driving coach here at BBR Racing. We specialize in developing young karters to become some of the best drivers here in North America. There is a process and a technique that every driver follows. And it starts with apexes.
9 times out of 10 all problems are caused because you missed your apex. In karting you need to be as precise as .5 inch. If you miss your apex by just 2-3 inches that translates to tenths of seconds. If you miss it by a foot your now half a second plus.

First you need to identify where each apex is on each corner. After you have done that it is your #1 responsability to hit that mark. The apex of a turn is the point at which the race car is closest to the inside of the turn. It is important because it represents the point at which the driver can start to accelerate out of the turn. If the driver enters the turn too early or too late, they will not be able to get on the throttle as soon as possible, which will cost them time. Additionally, if the driver takes the apex too wide, they will have to cover more distance, which will also cost them time. By hitting the apex of the turn perfectly, the driver can maximize their speed through the turn and minimize the amount of time they lose.
Tips To Hit Apex. If you are struggling to hit apex. There are three solutions on how to hit your marks. First use your breaks more to have a slightly slower entrance speed into the corner. Second is turn the steering wheel more. Use the front tires to get you exactly where your going. Finally look to where you want to go. The further you look natuarally you will just end up there.
Now go back up to the top and read it again. If you are struggling as a driver its also a great time to invest in yourself and receive driver coaching. BBR specializes on 1 on 1 coaching with our students to develop the skills mentioned above. A deeper conversation that we wont cover is angle of apex.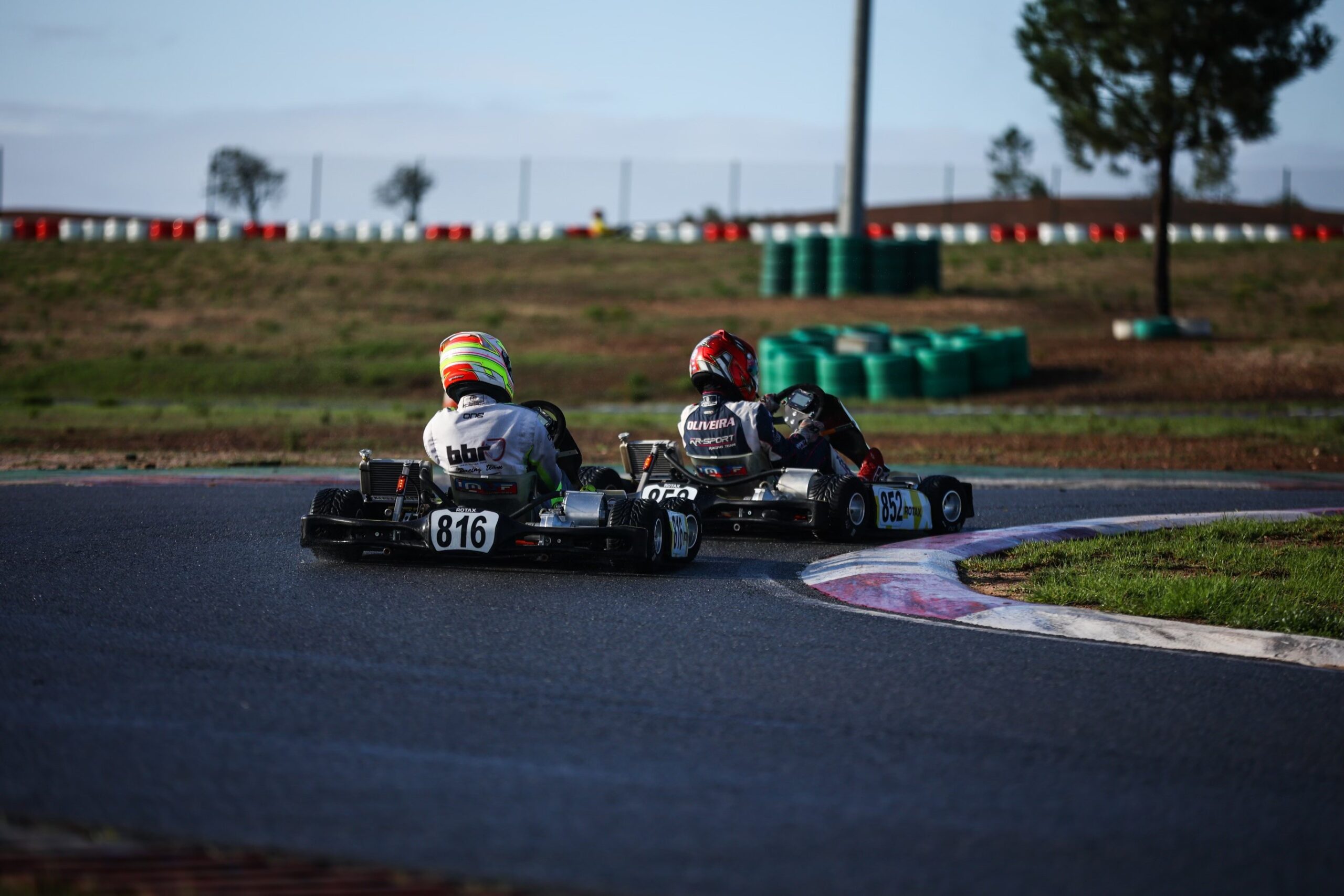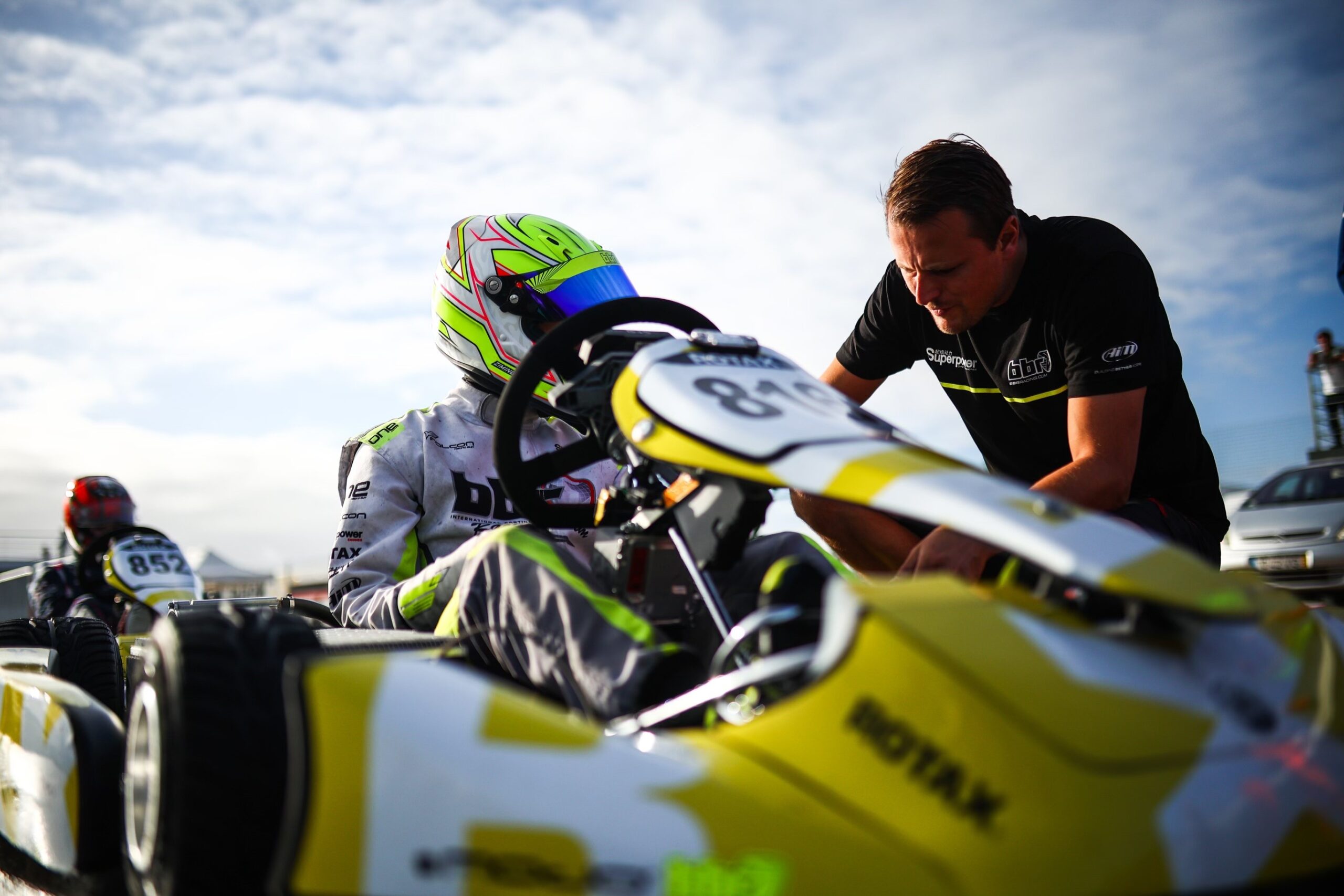 2) Threshold Breaking
In racing situations if lines are identical between drivers all time is gained or lost under breaking. When we train drivers this is a area we focus heavily in data analysis comparing breaking.
What is threshold breaking? Threshold braking is a driving technique that involves braking as hard as possible up to the point where the wheels are about to lock up, or reach the threshold of grip. This is important in racing because it allows the driver to maximize the amount of deceleration they can achieve while still maintaining control of the car. If the wheels lock up, the car will lose grip and may skid or spin out of control. By braking hard up to the threshold, the driver can slow the car down as much as possible without losing control. This is particularly important when entering a corner, as it allows the driver to carry as much speed as possible through the turn.

How to improve Breaking. Listen to your tires. They tell you through sounds when you are on the limit. If you dont hear any sounds under breaking in what would be considered a heavy breaking zone then you are under utilizing the brakes. Start listening. Be aggressive with the pedal innitially (listening) and slowly start reducing pressure.
3) Practice
Practice makes perfect. Nobody talks about this enough but the reason why we practice goes a lot deeper mentally. Experienced drivers are performing techniques and skills that are basically in their sub concious. They have to hardly think about what there doing. Where a brand new driver is thinking heavily about every task that is required. If you want to go faster it starts with seat time. My suggestion. Focus on consistancy first, speed second.

Muscle memory is important in sports because it allows athletes to perform movements or techniques consistently and accurately, even under pressure. When an athlete repeats a movement or action multiple times, the neural pathways in their brain responsible for that movement become stronger and more efficient. As a result, the movement becomes "hardwired" into the athlete's brain and they can perform it more easily and smoothly without having to think about it consciously.
This is particularly important in karting where quick reactions, precision, and muscle coordination are critical. For example, in racing where a athlete needs to perform perfect technique in every corner X however many laps even under pressure. In these cases, muscle memory allows the athlete to execute the movement correctly and consistently, even if they are under stress or pressure from an opponent.
In addition, muscle memory also allow athletes to build more strength, power and endurance over time. Once the muscle have learned a movement, the muscle fibers will be recruited more efficiently, perform better, with less energy and fatigue.
Tips To Practice. Be consistant. The more consistant the better. Driving once a month is not going to get you a World Championship. I have a theory that I stick to with our karting team. For every race day, you should practice at least two days prior. So if its a 2 day race weekend, hit the tracks four days. Now if your a indoor karter wanting to compete against your friends. If I were you I would go a day or two before your event and get some extra seat time. Trust me, practice will pay off.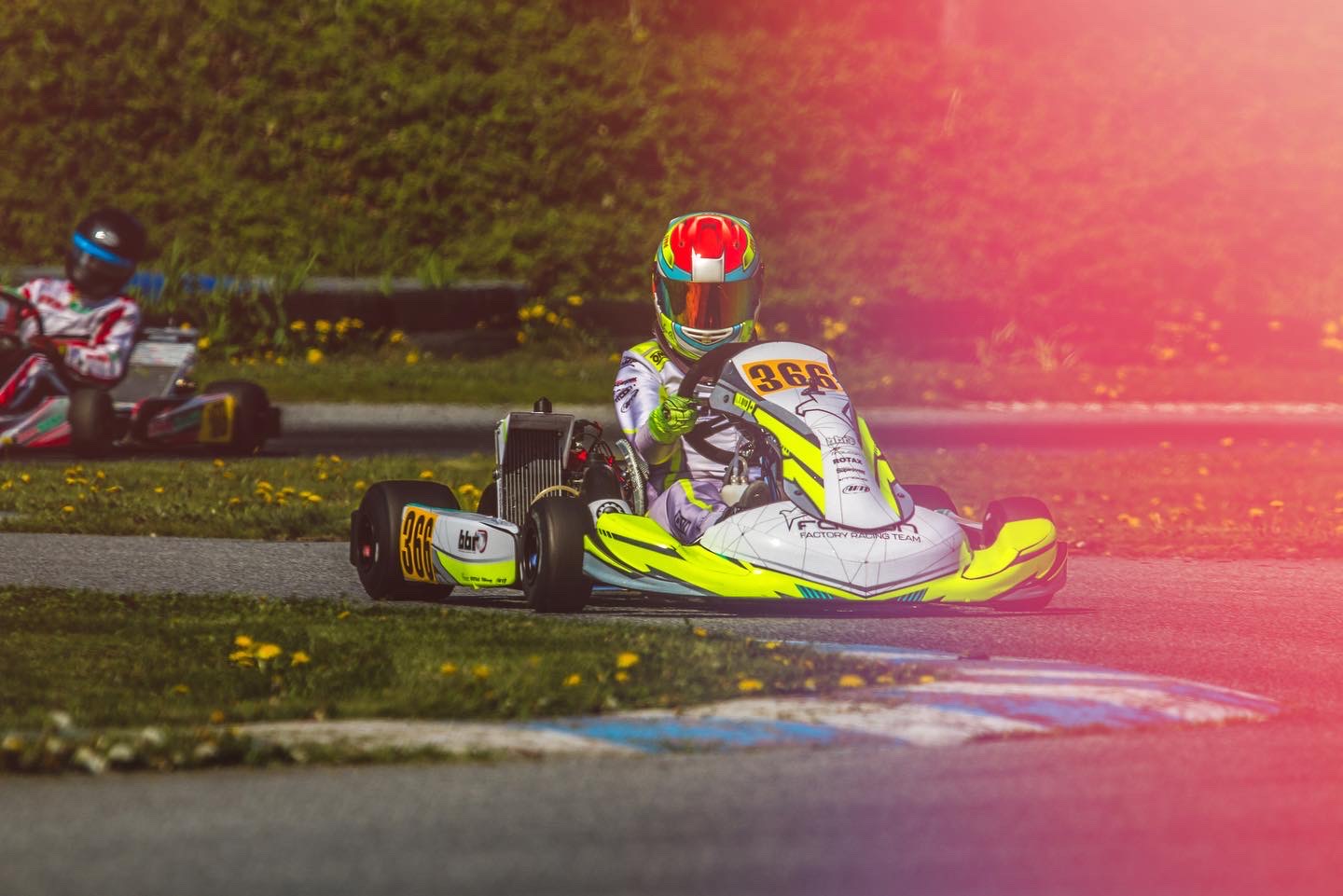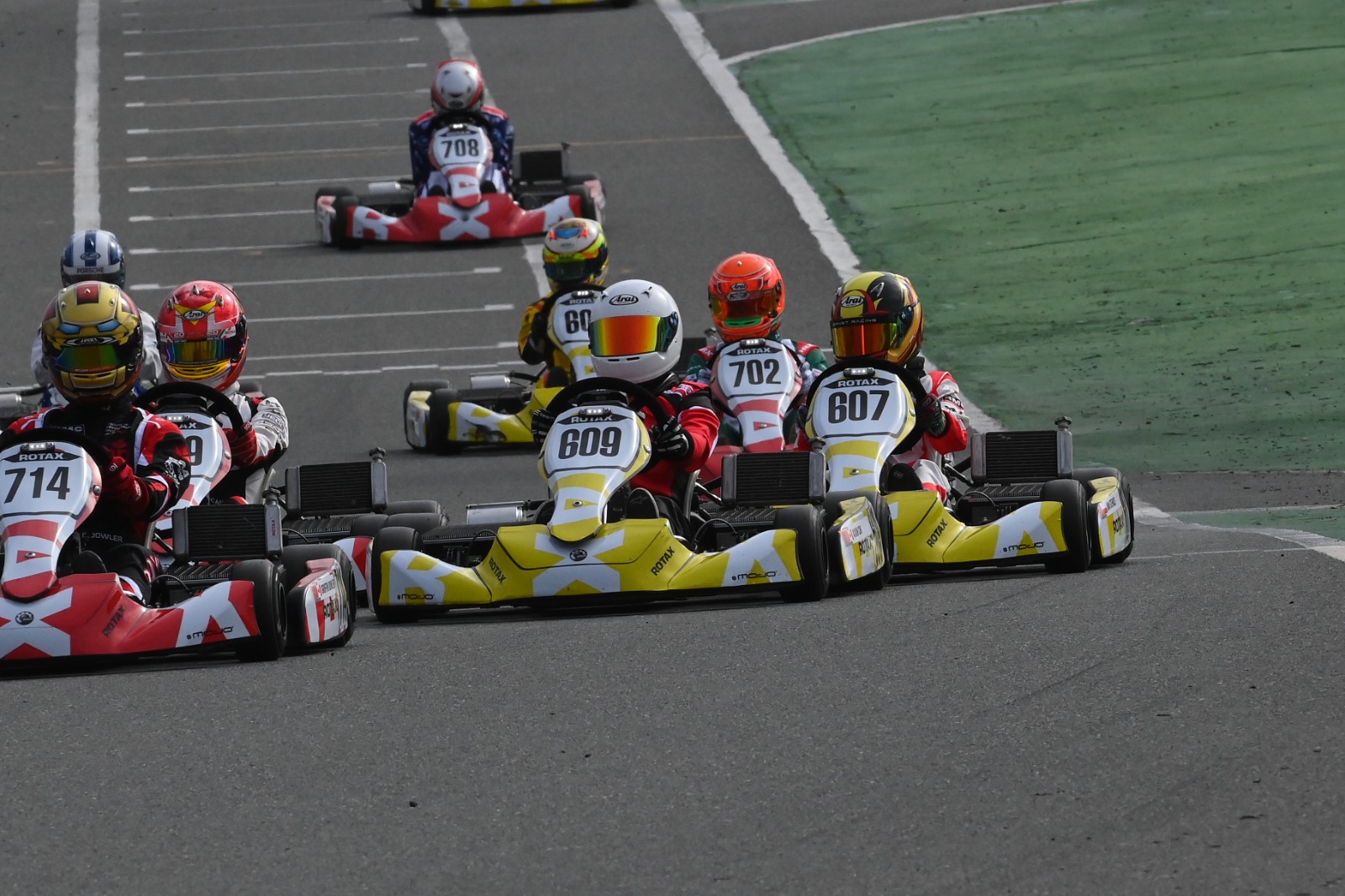 4) Passing
Passing is the difference between getting to the front of the field or staying mid pack. Now I see a lot of crashing. Why? because drivers do not complete high percentage passes. I want you to think back and evaluate each pass clean or contact and evaluate it out of 100%. Were you right besides the driver? Did you stick only your nose in, Was it a late pass? Look at the end of the day you are responsible for bringing home your kart in a race. Nobody cares that you crashed out trying to make a pass (including your team mates). So make passes that stick (high percentage). Get besides the driver, hold them to the outside and then steal their line. If you throw it in late, or just stick your nose in a little, guess what you really risk the chances of making a low percentage pass and will find yourself standing out on track with a DNF.

How to improve passes. Yes you need to be aggressive, but make sure it sticks to a 8/10 or 9/10 high success rate. Go to the inside. Break to the point where you are besides them, and hold them to the outside. Do not pass them going into the corner because they will undercut you on exit. You should be single file going through the corner. Remember protect your kart. Bring it home. Again nobody cares you crashed out.
5) Get A Coach
Having a driving coach that works with you or your child will make a world of difference. I have been coaching since 2006 and the amount of success I have seen with each driver is truly measurable. I think its also very important to find a good coach. Just because they can drive doesn't mean they know how to teach. You want a coach that can explain what the issue in in a way the child understands but more importantly teach them how to fix it and give them solutions. A coach is someone who always motivates them. A coach is someone who makes them feel like they understand where there driving ability is, and that they have a team mate (Coach) working alongside them. Good coaches that work with kids and drivers really have a knowledge about mindset and development and help kids improve in more aspects then just setting a fast lap. There is so much pressure on kids and that is just one example that can be worked on that drastically changes a course of weekend.

Now the #1 reason why I see a lot of kids not hiring coaches is because of cost. That $300-600 a day for a parent just seems too expensive. And they think that just going out and driving is going to solve it. But what they are not considering is time. I tell customers at the beginning of a drivers career (10-70%) if you spend two days with me its equivalent to a years worth of experience. Why...because I am teaching them process, direction, proper technique. If someone doesnt have a coach its trial and error. How much time does it take for someone just starting without any coaching to get to the front of National races. 3-5 years minimum of driving every weekend. If your winning club thats great, but thats like achieving 5% of Gran Tourismo Game. Just like going to the dentist to fix a tooth. A good coach will get right to the issues. Whats the cost of you spending 20 days at the track, vs two days with a coach? I gurantee you if you invest in a program lets say 1-2 days a month you will see a drastic improvement. A coach is worth more then the .3 tenths you will get from a new tires.
Ask around. Coaches should be watching video with the kids and looking at data. If there just pointing stuff out from the sidelines thats not good enough in my opinion (funny how its a picture of me pointing to Ziming). Video is such a vital tool. You need to give kids direction, explanation, Understanding so that they can grasp the concepts and make improvements.
Do I make a difference in the performance of the people I work with. 100% I do. When I watch the drivers, I once was there. I know exactly what they are doing or struggling with. So for me its very easy to spot driving errors. Now fast forward with coaching for 17 years I have worked with some of the best drivers through their whole karting career like
Sting Ray Robb
. That knwoledge and experience is so valuable to each racer I work with today.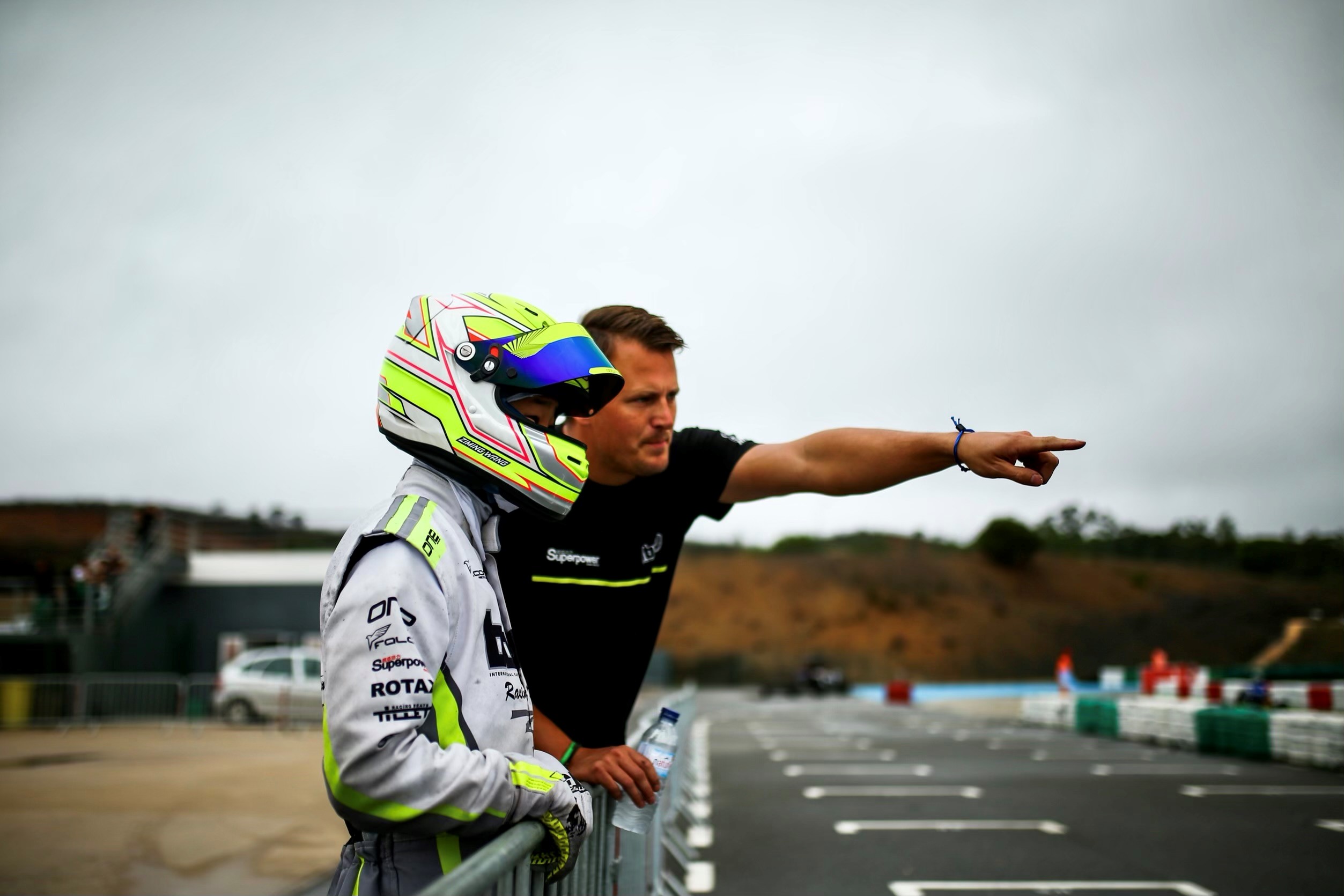 Frequently Asked Questions
---
Information On Karting Driver Coaching with BBR & Blake Choquer
1Do you do online driver coaching? I dont't live where you are.
Yes. I do online coaching. It's $90 USD an hour. You send me a video. I spend the first 15-30 minutes watching the video and then we have a video call where I go through the video and discuss what I want us to work on. If you have data files too send that as well. Text or Email me to book a session. (604)783-6474
[email protected]
2Do you have a 1 on 1 karting school?
Yes. Our home track is located in Chilliwack BC. It is one of the nicest tracks in North America. We have access year round. We can setup as many days as you like karting coaching program. Typically families come for three days. Some 5. So we drive for two days. Take a day off then drive again and do a local race. Vancouver is where clients fly in. Its beautiful and I highly recommend visiting for a day before or after. We can provide all equipment utilizing Parolin Falcon Karts and Rotax Max engines. You can also ship your kart to us. I work with each student and develop their skills wherever they are in terms of speed and experience. I guarantee they will leave Team BBR headquarters a faster, more experienced driver. Driver Coaching is $600 a day. Kart Rental is additional. Prices are very affordable. To set a date send me a text or email (604) 783-6474
[email protected]
3Do you travel to other countries to do driver training?
Yes, As a driving coach I have had the opportunity to work for many drivers around the World. Europe, Middle East, South America. Let me know your dates to make sure it doesn't conflict and we can make a game plan for private driver coaching to International events. Blake has been karting since 1994 and has experience at every level of karting. Club to International Worlds. Travel Costs are additional.
4What Are The Costs Of Driver Coaching For Karting
Driver Coaching at our local track is $600 CDN a day. Coaching day starts at 9:00 and goes until 4:30. Cleanup and prep to 5:00 Coaching Internationally is $600 USD a day plus travel expenses. Why the increase in price. Its simple. At home at the end of the day I can go home to my family. But on the road I dont have that ability and also too days are generally much longer. sometimes 9-10:00 is when we get back to the hotels.
5Do you know chassis and engine Setups?
Yes. Since 1997 I was building engines. I am very experienced in engine tuning and chassis setup and development. So when I coach it also brings valuable knowledge on chassis setups. That experience is vital for success at races.
---
Hire Blake As Your Coach
---
Are you wanting better results in 2023 and on? Give Blake a call to see how he can help develop your skills. Blake is one of the best coaches in North America. His 29 years karting experience, dedication to the sport, and the passsion and motivation to see the students he works with succeed is the driving force to his success. " I love to see kids achieve their goals. In some way shape or form I live through them. Their success is really a memorable moment in time and to be part of that is truly awesome".

---

Contact with us